About Sam
Sam Feldman is a globally recognized music business executive and trailblazing innovator. He has represented some of the world's most iconic acts and continues to be an unstoppable force in the industry, helping his clients achieve unparalleled creative and commercial success.
From iconic acts to emerging talent
Sam's clients past and present read like a Who's Who of music royalty, from stars such as Joni Mitchell, Leonard Cohen, James Taylor, Sarah McLachlan, Bette Midler, Norah Jones, Diana Krall, Elvis Costello, The Chieftains and so many more – to recent breakout success Tiny Habits.
Sam brings an unwavering dedication to developing talent and inspiring artistic freedom. A fierce champion of artists' rights, Sam is known for his deep commitment to the artists he manages and thrives on helping them succeed on their own terms.
A lasting impact on the music industry
In addition to his current leadership roles at A&F Music Ltd. (with partner Bruce Allen) and Macklam Feldman Management (with partner Stephen Macklam), Sam founded remains an advisor to Watchdog Management, a full-service artist management firm dedicated to developing up-and-coming-talent. Rising Watchdog artists include Mother Mother, Peach Pit, and producer-artist Matthew Koma.
In 2019, Sam sold The Feldman Agency – the pioneering artist representation company that he built – to long-time staff of the agency. This has allowed Sam to dedicate 100% of his time to full-service talent management at Macklam Feldman Management.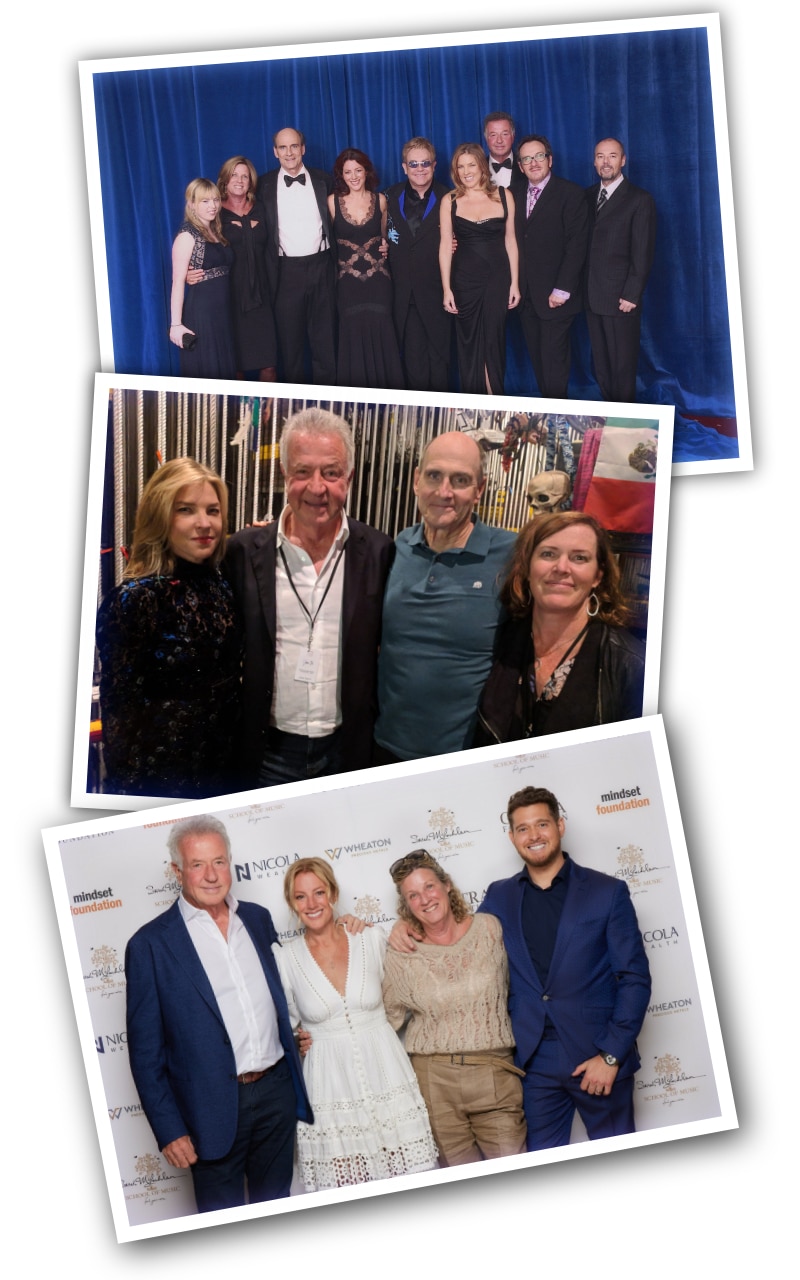 Contributions that extend beyond music
Unsurprisingly, Sam's visionary leadership and business acumen have vaulted him to the top of the entertainment business. Sam has also been involved in television and film production, music production and countless live events – including the 2010 Winter Olympic Games, as music producer for the Opening Ceremony.
Sam is also a dedicated philanthropist, committed to making a positive impact on the world. He has aided and supported the Zajac Ranch for Children, Vancouver General Hospital and UBC Hospital Foundation, the Vancouver Chinatown Foundation, the Jewish Federation of Greater Vancouver, the Sarah McLachlan School of Music, and the Odd Squad Productions Society, a youth program focused on drug prevention through various education initiatives and mentorship.
A celebrated Canadian
Sam is a 2023 recipient of the Order of British Columbia, an inductee into both the Canadian Music Industry Hall of Fame and the BC Entertainment Hall of Fame, and a recipient of the Walt Grealis Special Achievement Award as an Industry Builder by the Canadian Academy of Recording Arts and Sciences (CARAS).
His life's work has been inspired by his love of music, his own experience as an immigrant to Canada, and his belief in the dual powers of talent and opportunity.